Thursday 20th April
Collectors gathered to register at the Killyhevlin Hotel in Enniskillen, Co. Fermanagh.
Friday 21st April
The group arrived at the Pottery and were treated with tea,coffee and freshly made scones. Later the groups were taken on a tour of the pottery where they saw all the processes involved in the crafting of Belleek. Afterwards there were talks on Cyril Arnold by Simon Whitlock, On John Grey Vesey Porter by Chris Marvell and on Belleek Earthenware by Eddie Murphy.
Later the group attended a tree planting ceremony by Marilyn Orbann assisted by her husband Carl and other members of the San Diego Chapter in memory of her late father Commander Fred Gary who was the first Belleek Honouree in 1986.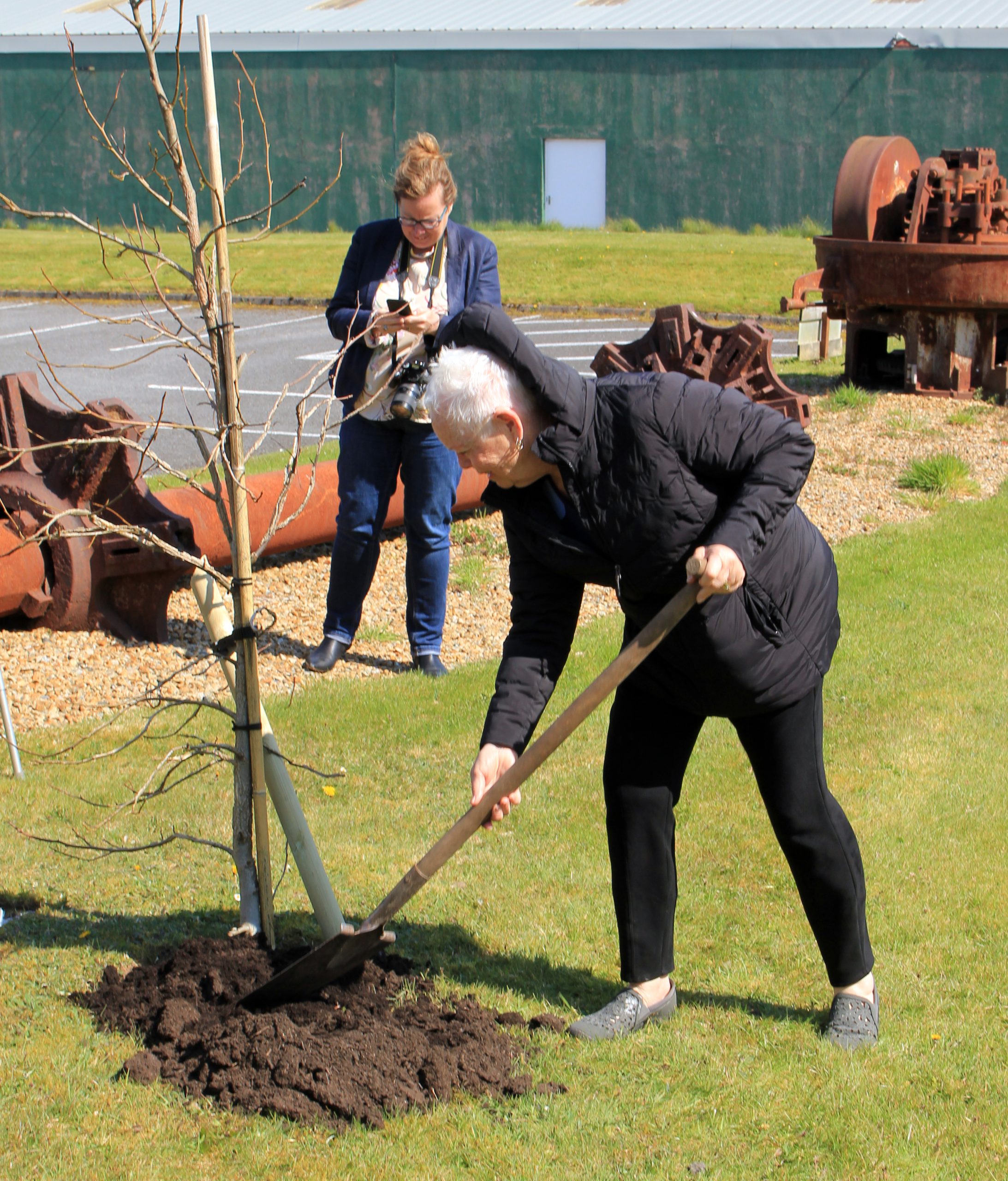 Marilyn Orbann, daughter of Commander Fred Gary and first Belleek Honouree, 1986 planting a tree in his honour in the Collectors Memorial Garden at the Pottery.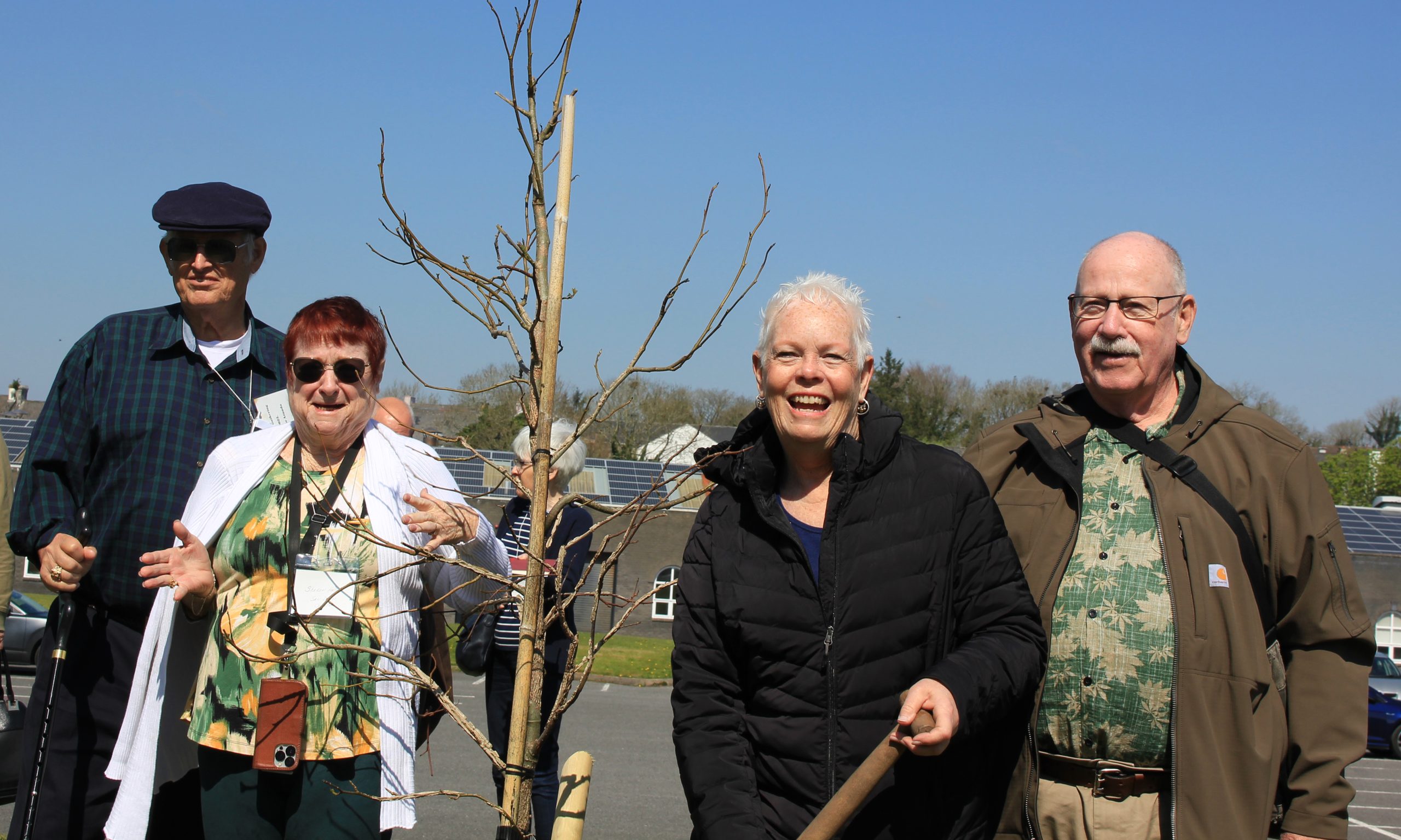 Some members of the San Diego chapter, the first Belleek Chapter to be formed back in 1979, who attended the tree planting ceremony.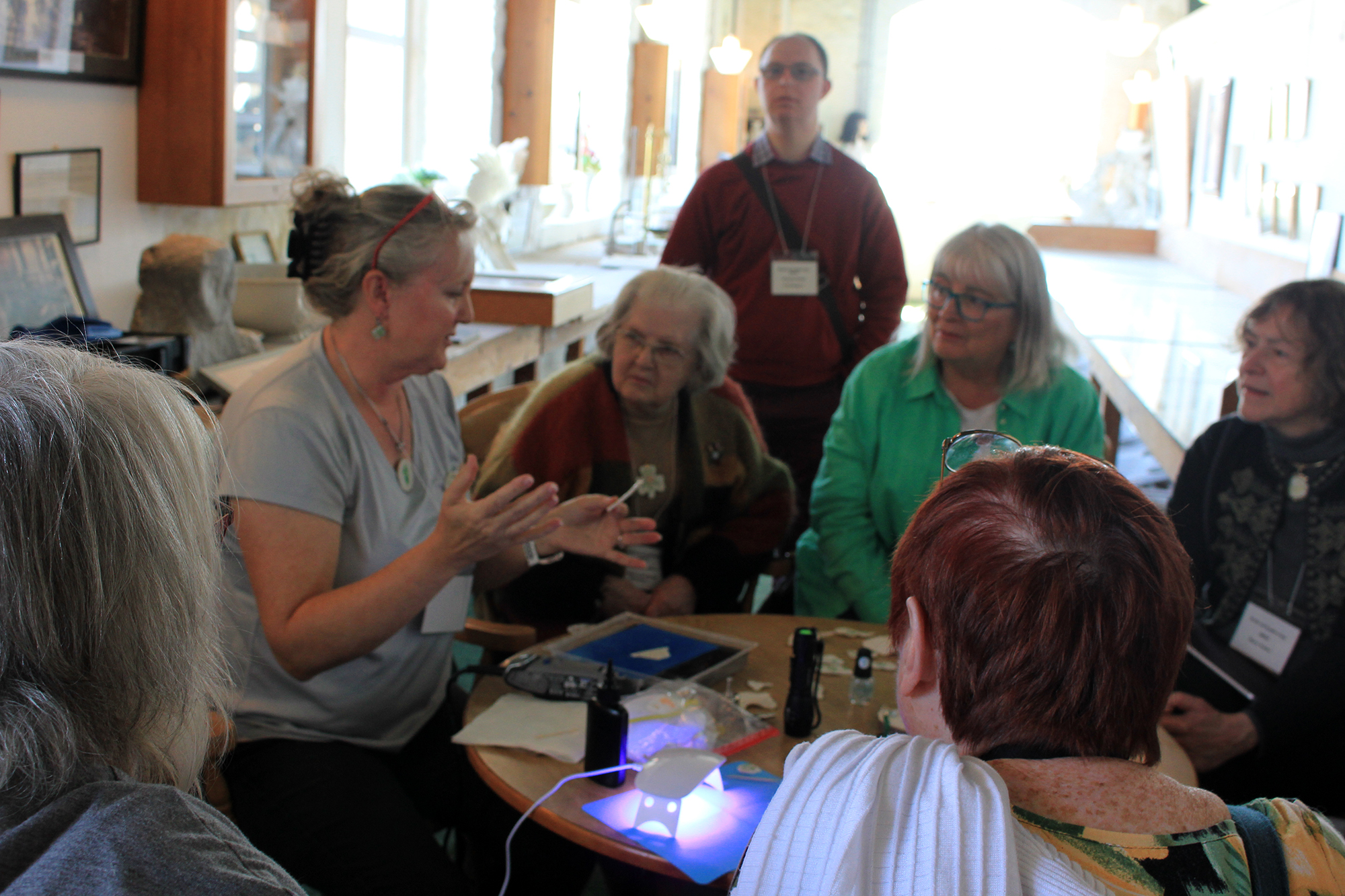 Cori Krausse demonstration the craft of making jewellery from broken pieces of Belleek.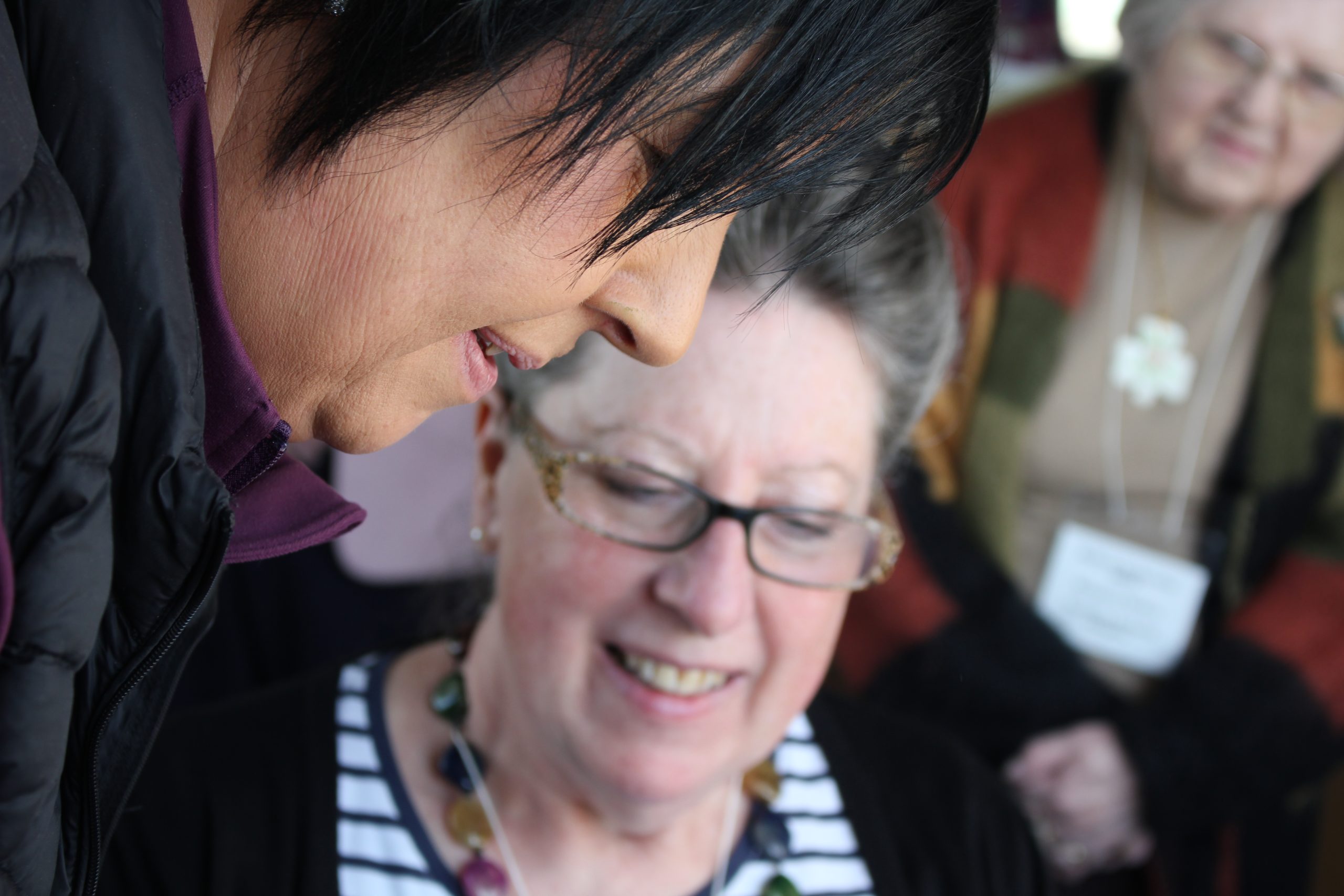 Linda Murphy being shown by Pottery artist Rachel Love the precise way to paint a Belleek shamrock.
Cori Krausse demonstrated the art of creating something new from those broken pieces of Belleek that can all too often come crashing into smithereens after an unfortunate accident .Later each of the attendees painted a shamrock or flower on a special created vase to mark the occasion and when fired will additionally have all the names of those that contributed to its decoration,