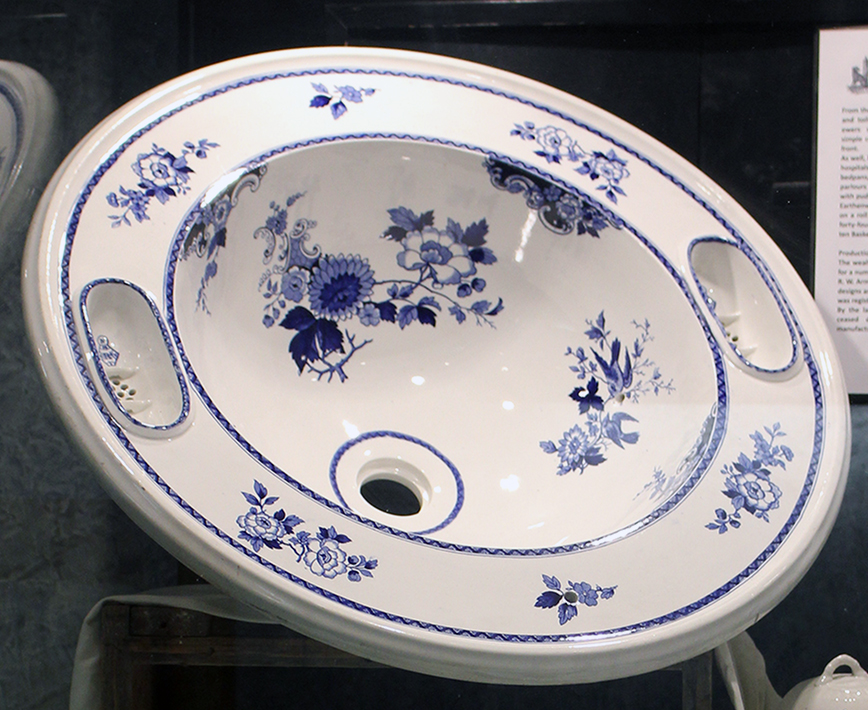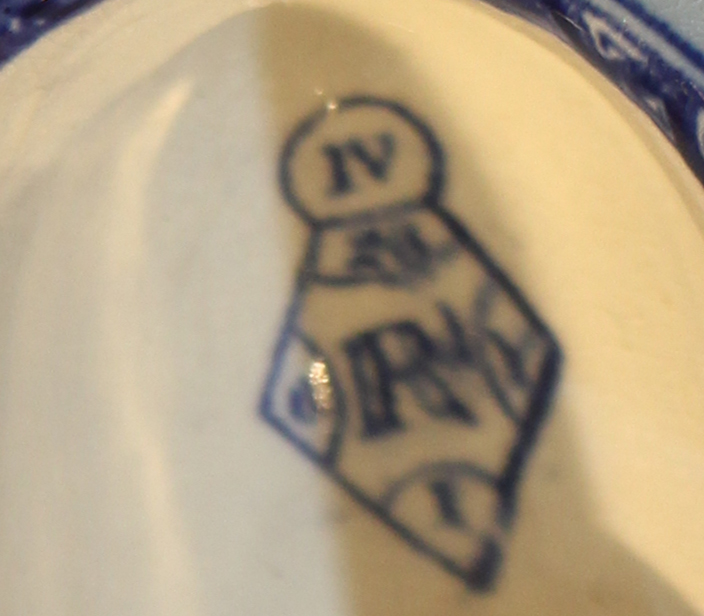 Registered diamond mark on the Belleek sink above dating the registration at the Patents Office London on 28th July 1879
A patented toilet bowl with the name G. Jennings, Palace Road, Lambeth, London also survived in the loft.
George Jennings was born in Eling Hampshire, son of Joseph Jennings a plumber. He founded his own plumbing and sanitary ware company in Paris Street, Lambeth in 1837.  In 1854 Isambard Kingdom Brunel and Sidney Herbert, the secretary of war, asked Jennings to construct the sanitary arrangements for the British hospitals at Varna and Scutari – something which established his reputation. He patented a number of improvements to sanitary wares up until his death in 1882. His sons continued the business which closed in 1967. Might these sinks and toilets been sent to Belleek by these plumber merchants to get a quote for manufacturing them under their brand name?
It is difficult to imagine that all these sinks and toilet pieces were hauled up three flights of stairs and up a ladder to a loft to put them out of the way after production ceased in the late 1890s.  It begs the question what was this room used for?  Might this loft been Robert Armstrong's studio where he experimented to emulate and perhaps surpass other manufacturers designs of sanitary wares until he felt sufficiently satisfied to patent his own designs in 1879.
We shall never know!
It surprises most visitors to Belleek Pottery that Belleek manufactured heavy sanitary wares. It is likely that manufacturing began in the late 1870s and was discontinued sometime before 1900.
This particular wash basin has a registry mark dating it being registered at the Patents Office in London on the 28th July 1879. In a listing of Belleek registered items compiled by Brian Russell (see The Registered Designs of Belleek Pottery ) there is no record of a wash basin being registered by Belleek on that date.
Another wash basin was registered at the Patents Office just two months earlier on  the 30th May 1879 (see image) Although we have many examples of many of these wash basins and other toilet items, we don't have an existing example of this particular sink. In a remarkable turn of events many of these sinks were stored in a loft at the very top of the main pottery building and its inaccessibility meant that a number of these survived to this day.
Most of these sinks and toilet bowls are not stamped so we cannot be sure that they were all manufactured by Belleek. Some have retailers' names such as the name 'Wallace & Connell Glasgow' who are listed in the 1912 business register as 'Plumbers, lead merchants, hydraulic and sanitary engineers, 44 St Enoch Square'  and also listing other addresses throughout the city of Glasgow.
George Jennings Decorative Toilet Bowl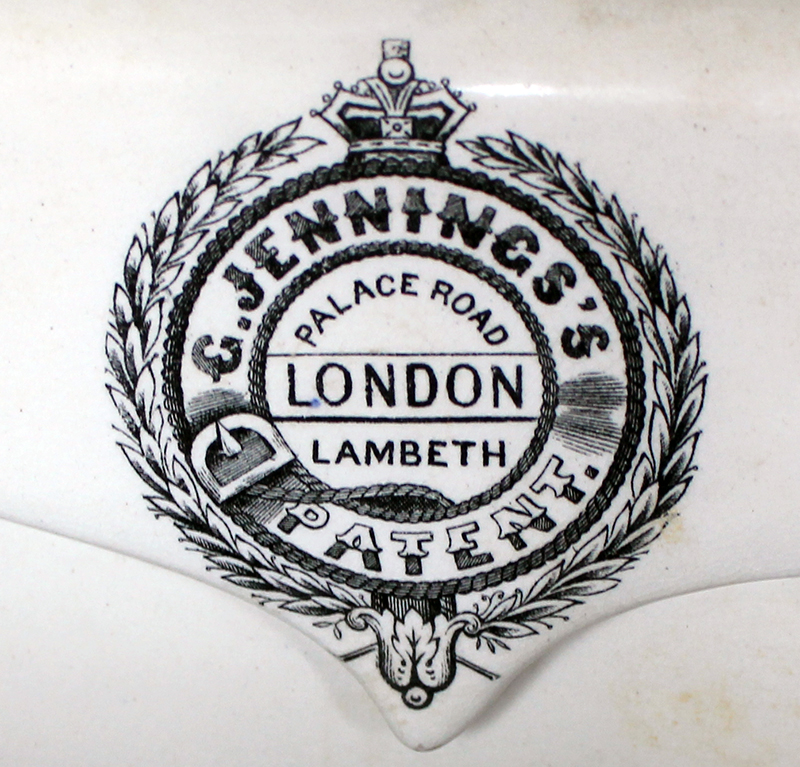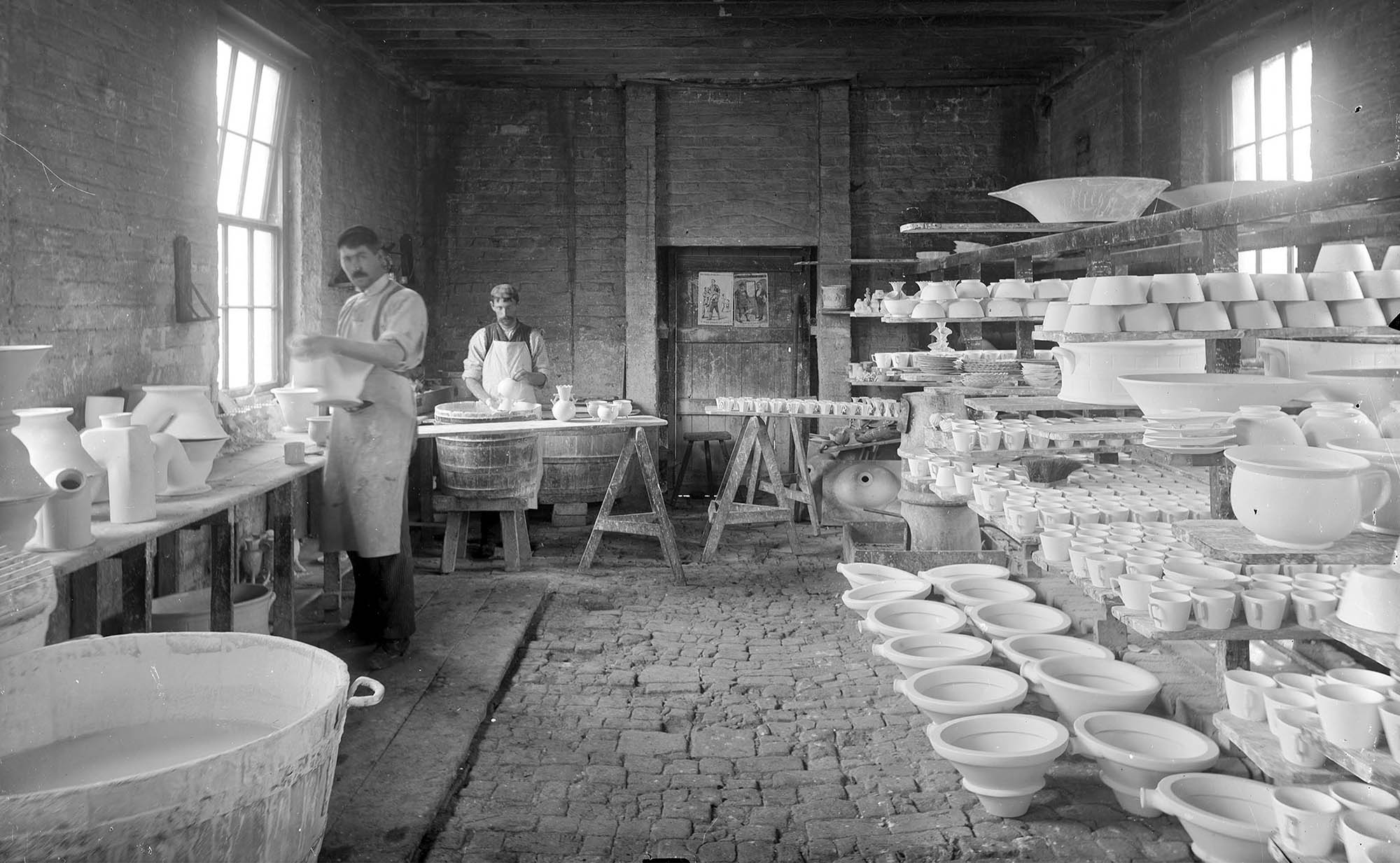 View of the glazing room showing sanitary wares circa 1890 ( Courtesy of the Chris & Bev Marvell collection of lantern slides)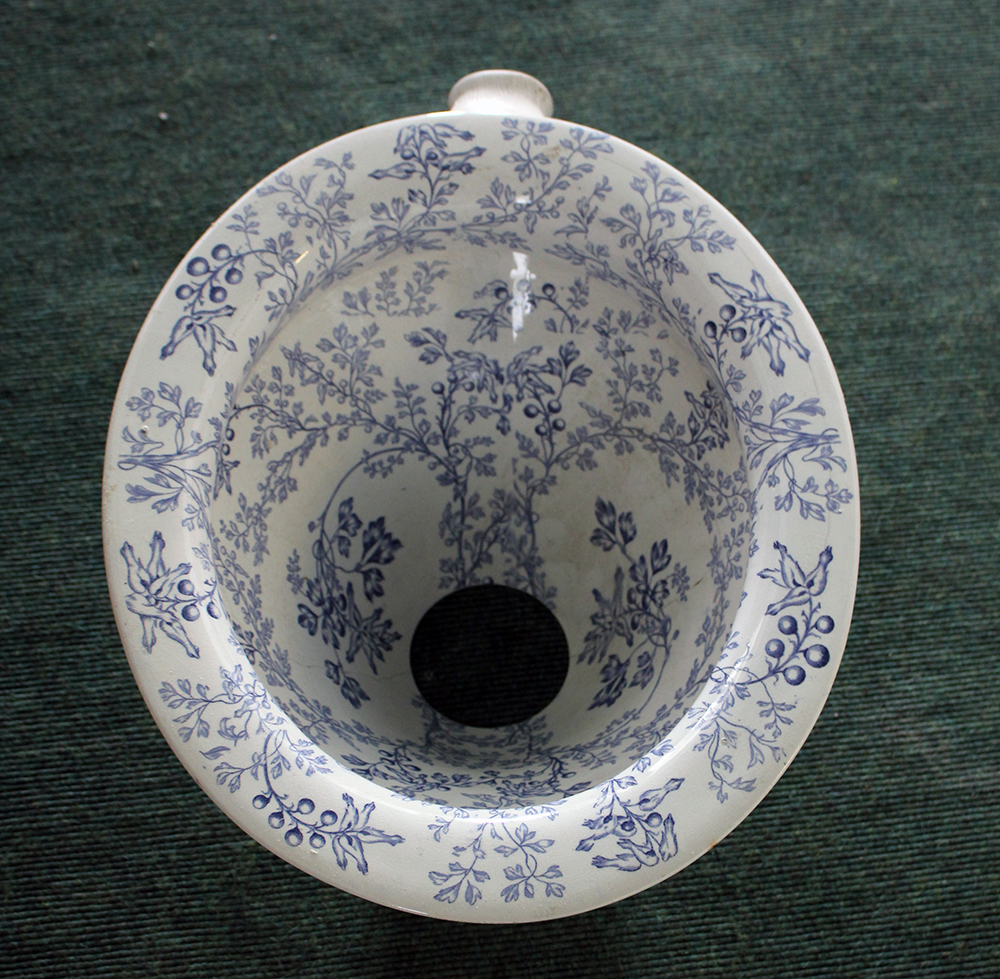 A Belleek marked toilet bowl similar to ones shown in the picture of the glazing room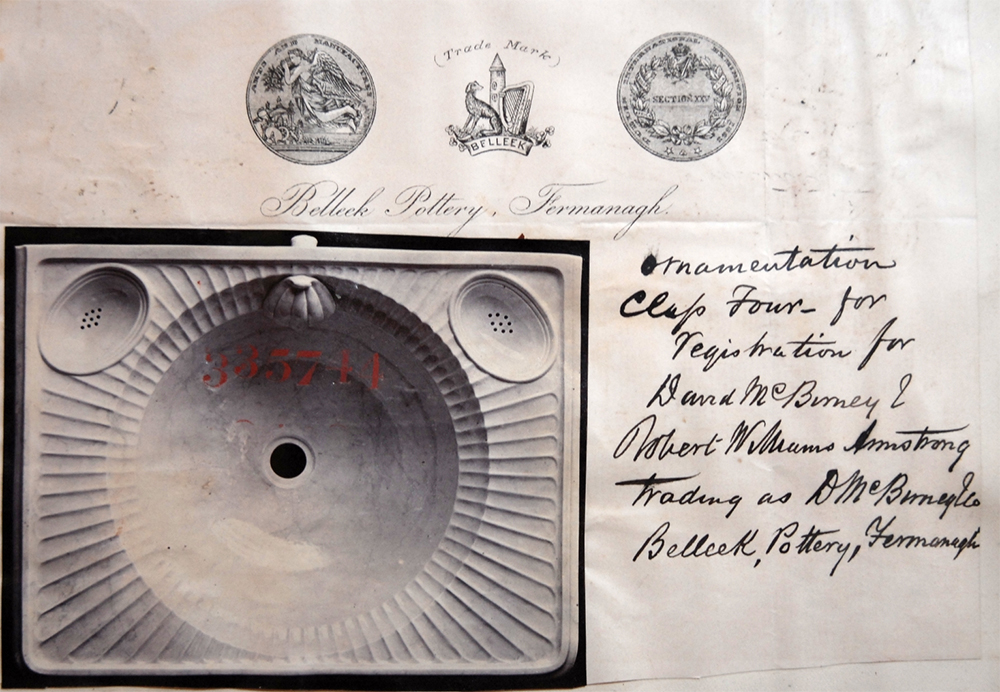 Belleek Patented sink dated 3oth May 1879. We do not know if this sink was ever put into production.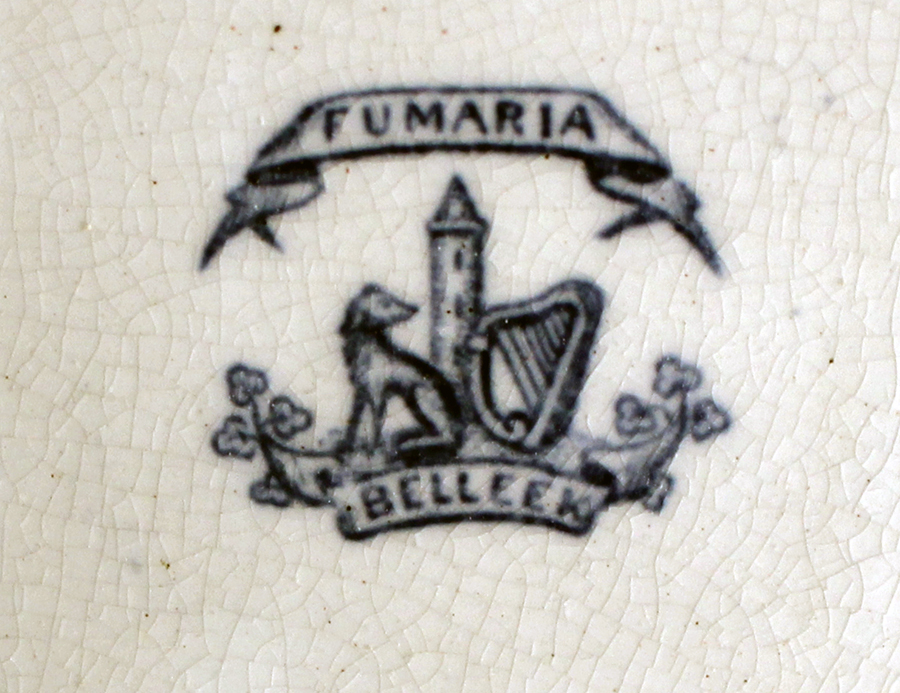 Fumaria Belleek Mark found on the toilet bowl shown above. (Belleek Museum Collection)