Flowered Mirrors & Frames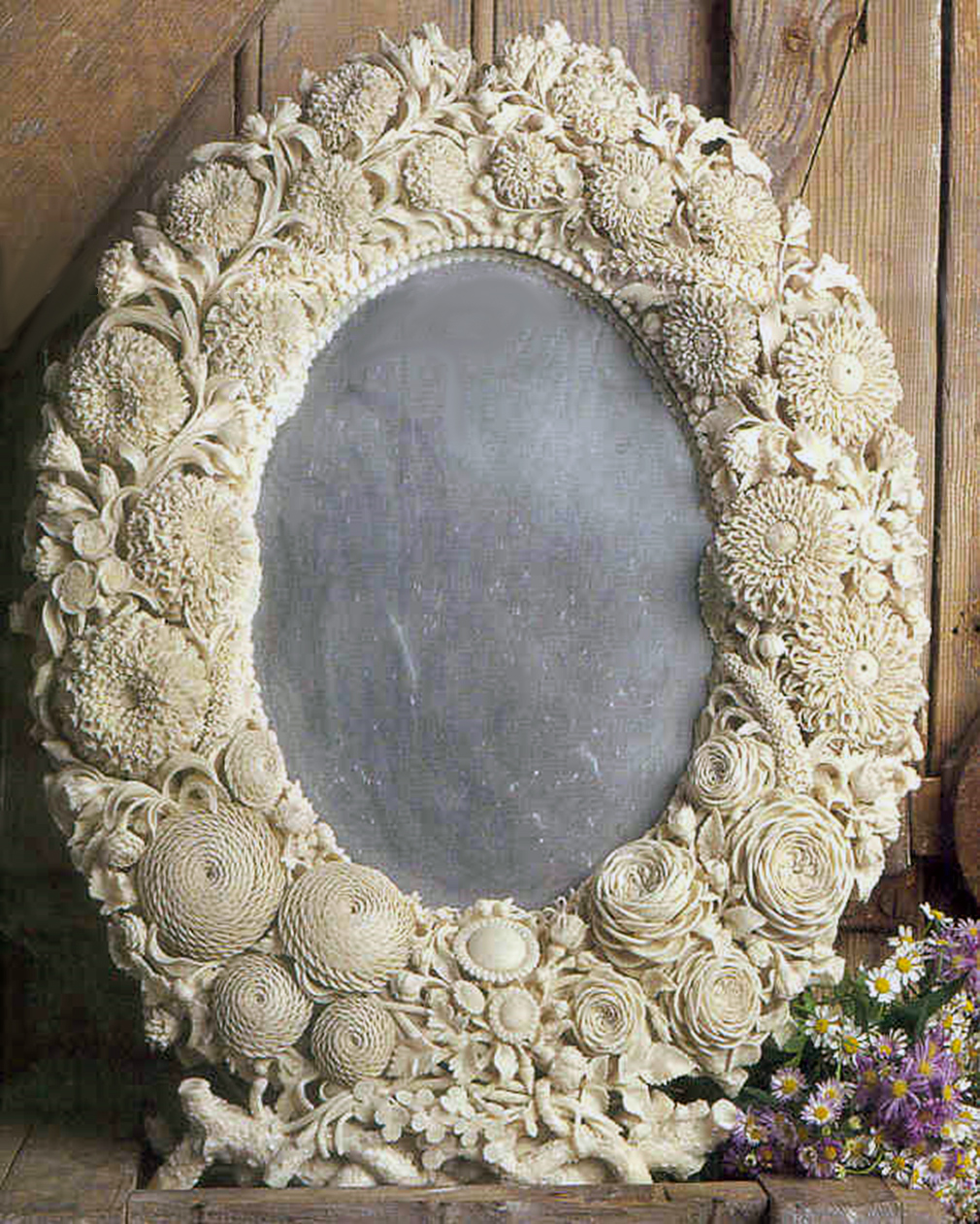 Flowered mirrors or picture frames were a relatively late introduction into the Belleek design portfolio and the earliest examples are shown in the 1881 "Belleek Old Photograph Album"
The album, of which there were two copies made; one in the National Museum of Ireland and the second in Belleek Pottery. The latter continued to serve as a sales catalogue up until the 1904 published catalogue.
The floral mirrors or picture frames in the album are shown in three sizes and decorated with sprays of Lily of the Valley flowers.
Much later in the section of the album where  photographs were subsequently added in the years after 1881 is shown a double flowered frame.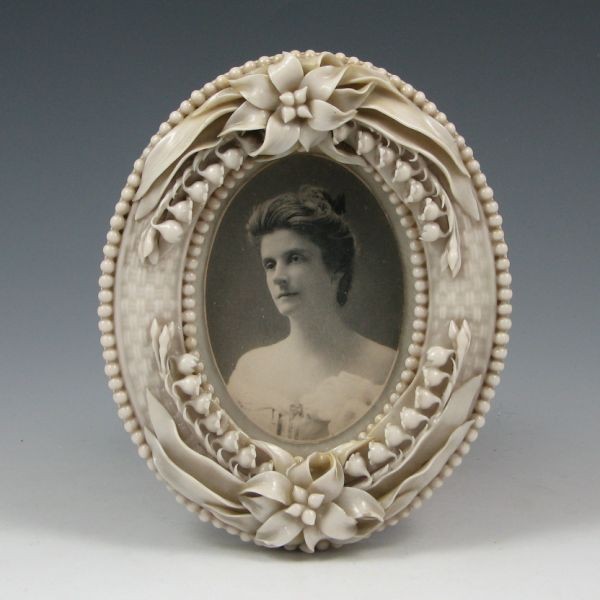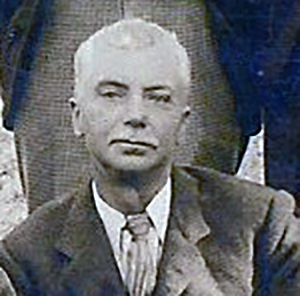 The flowered mirror displayed in the Belleek Museum. It is very similar to the mirror brought to the Paris Exposition of 1900.
However, this elaborate construction of stems and flowers of  great complextion is much older and one was brought to the Adelaide Exhibition in Australia in 1887, where Belleek won a third Gold medal.  Another similarly constructed mirror was presented to Queen Victoria on the occasion of her Diamond Jubilee in 1897. This particular mirror had in addition the three symbols of the pottery, round tower, wolfhound and harp.
William Henshall came to Belleek as early as 1867 bringing with him the skills of basket and flower-making to Belleek  Pottery. He developed the very distinctive Belleek basket shapes, designing such pieces as the Sydenham basket and the Rathmore basket to name but a few. Reseach has shown that he came permantly to Belleek in the 1880s remaining at the pottery until his death in 1902.