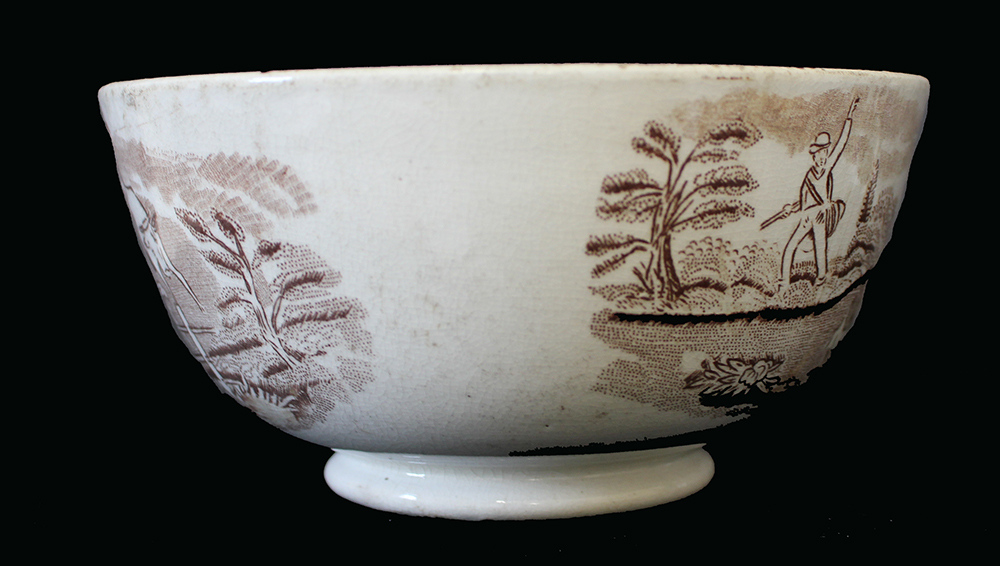 Farming in 19th Century Ireland was the occupation of the majority of the population and Belleek catered for this market with a range of in-expensive everyday wares. .These products were only listed as shapes in price lists but could be purchased in a range of patterns and cost from plain to sponge decorated, to transfer printed.
The Hunting bowl falls into the latter category and portrays a series of three simple sketches firstly showing the hunter setting out with his two dogs. He shoots at a bird in the second scene and in the third scene is chased from the field by an enraged bull, jumping the style just in time!
The humour is simple but this print remained one of the most popular of Belleek domestic ware patterns and was printed on both bowls and mugs. Perhaps it appealed to the farmer's sense of grievance, as most at that time were tenants of large estates renting their land from year to year with little protection of their rights. They were forbidden to hunt on their own landholding as the landlord usually reserved hunting rights for their own use or set it out to other people who would pay them for the privilege .
 These bowls have a first mark stamp in brown, which dates them to being made sometime between 1863 and 1872. The latter date is when we believe the trademark was standardised to a black print.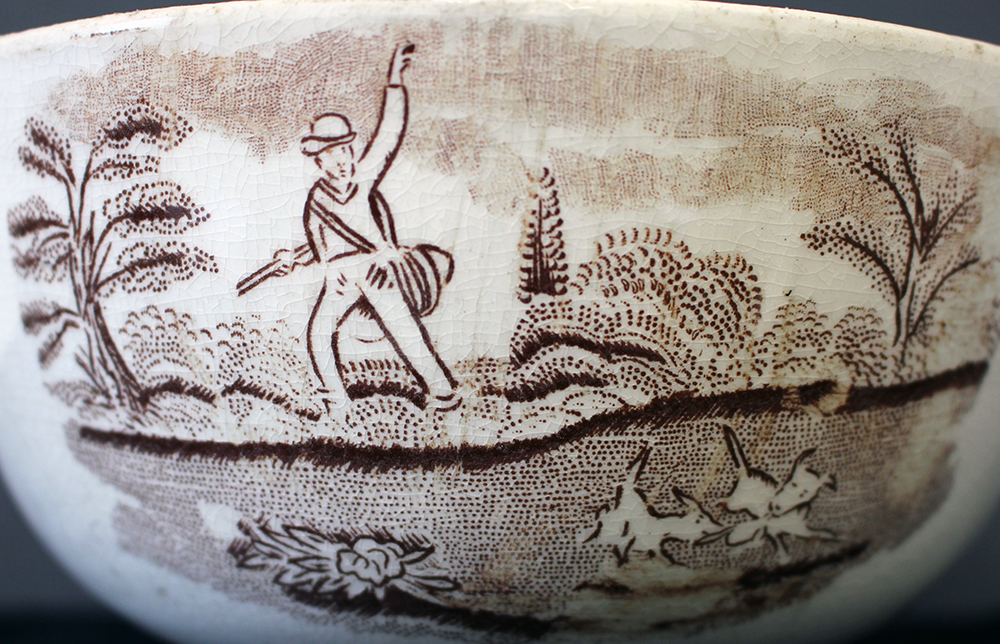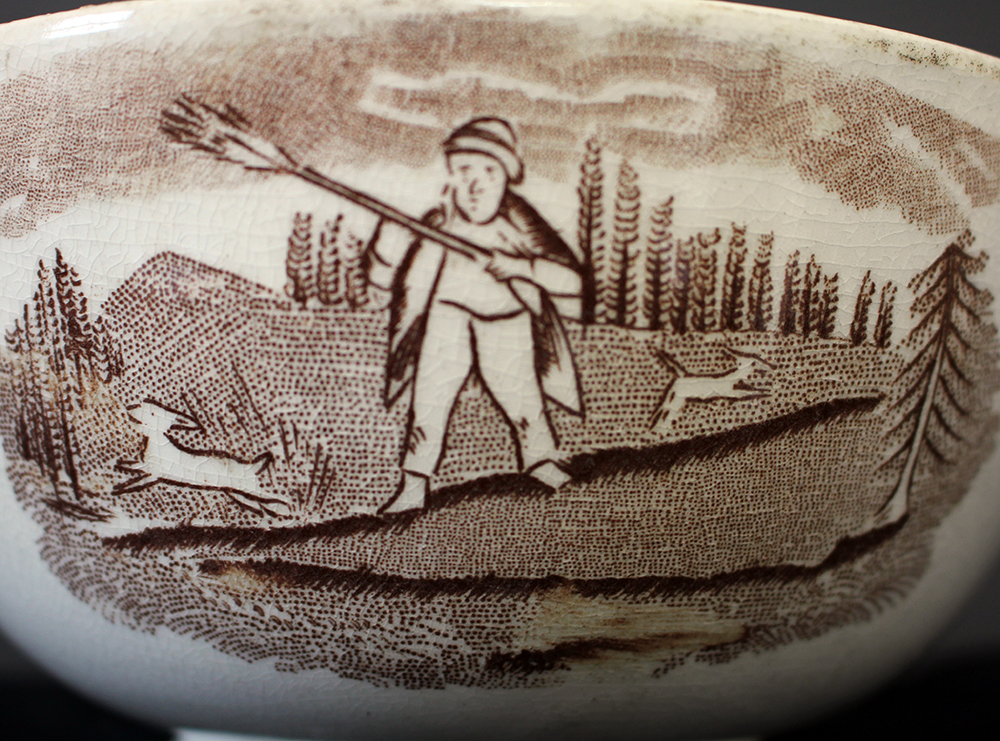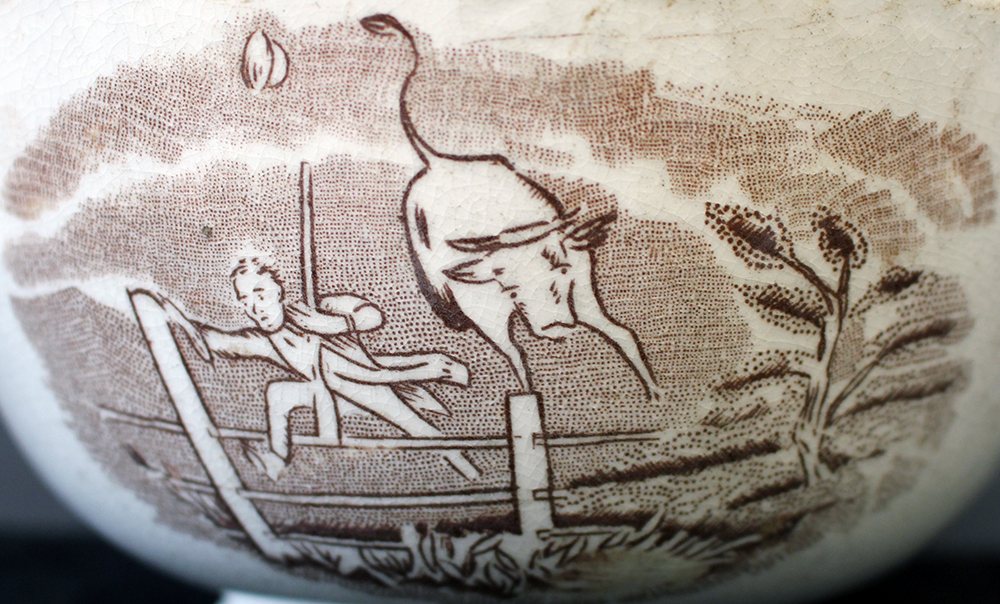 The hunter sets out  for a day's shooting for game birds
The hunter fires his gun with a loud bang scaring his two dogs and possibly other animals
The loud bang disturbs a nearby bull who chases the hunter. He escapes just in time by jumping over the fence.