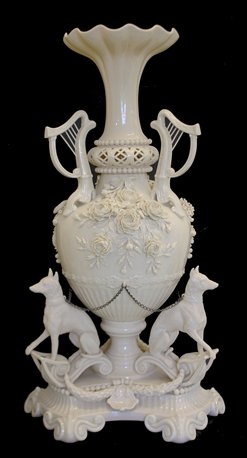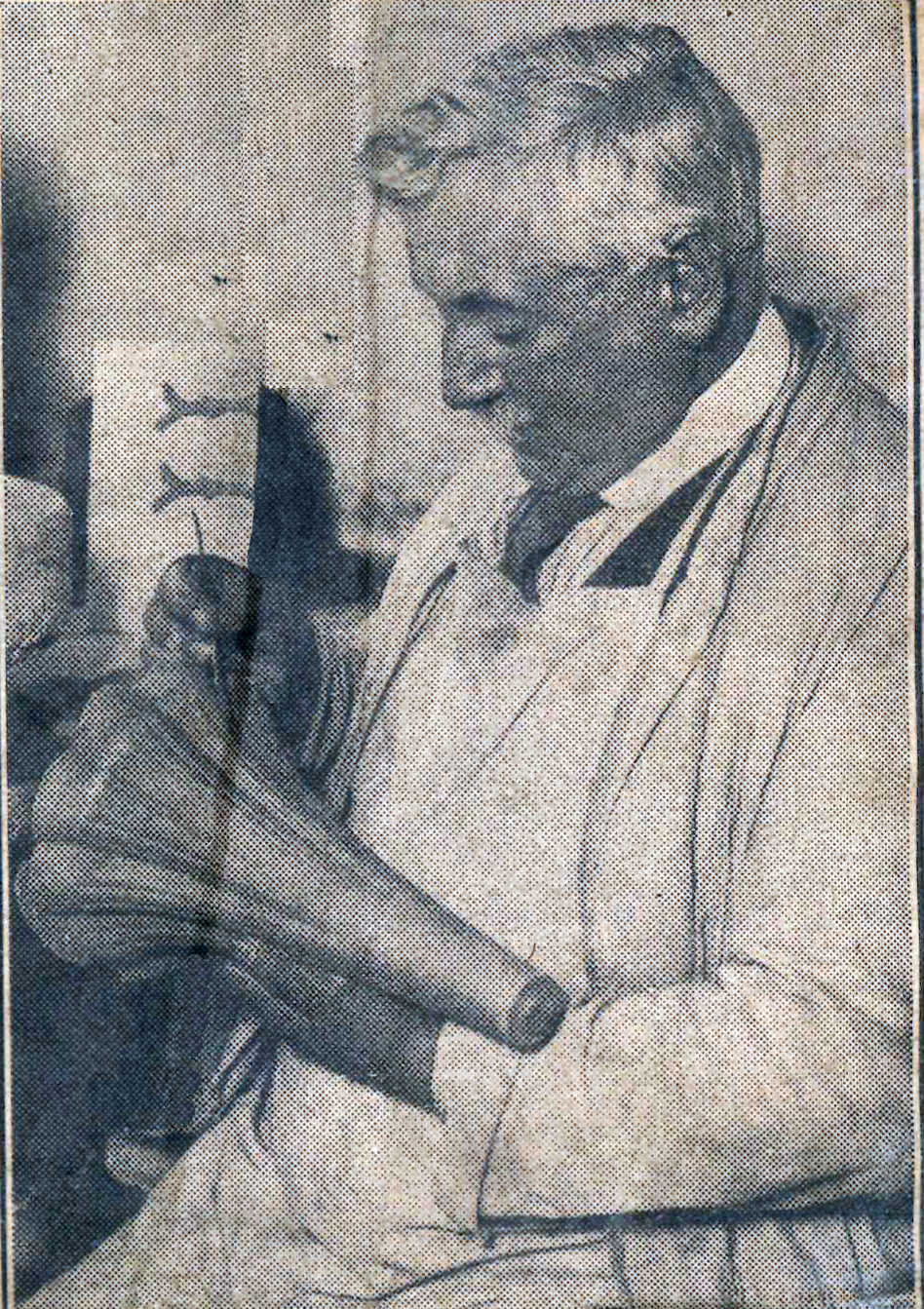 Frederick Slater pictured in a feature article in the Daily Sketch June 1930s.
Belleek Pottery was represented at the Paris Exposition displaying a number of products including a flowered mirror, flowered table centres and numerous baskets and flowered pedestal pots. However, the crowning piece was the International Centrepiece, a magnificent vase standing over 30" high with pierced details and decorated with an array of hand applied flowers. The vase stands on a pedestal,  with three Irish Wolfhounds linked, as if guarding the centrepiece.
The thoughts which led to the creation of this wonderful piece were lost in the mists of time and we can only speculate on the lead up to the event based on the fragments of documentary evidence known to us today.
The planning for the Paris Exposition began in France in 1892 under President Carnot and the design of the International Centrepiece would have been undertaken soon after.  The piece was designed to illustrate the crafts and skills present in Belleek Pottery including the skills of the flowering department  headed by William Henshall who would have designed the sprays of the floral decoration on the centre-piece.
The centrepiece impressive then as it is now won a Gold medal from the show's organisers as a piece of significant artistic merit.
The designer, Frederick Slater  led the team that modelled  the International Centrepiece. The piece comprises of over fifty separate mould parts and would have taken in all likelihood over a year to model and mould all the pieces!
Frederick Slater came to Belleek Pottery in 1894 to take up the position of resident designer and modeller. He was born in Stoke on Trent in 1869 and came from a "Potteries" family of designers and modellers spanning several generations, including his brother Walter, who was the head designer with Shelley Pottery from 1905 until 1937. He settled in Belleek and married a local girl. His work for Belleek included the many tea sets and giftware introduced from his arrival in 1894 right up to the 1930s.
The Centre-piece was featured in the 1904 Belleek Catalogue and continued in production on special order up until the 1960s. One was specially commissioned in 1967 to mark the 100th anniversary of the Canadian Confederation and featured sprays of Maple leaves and other distinctive Canadian flowers,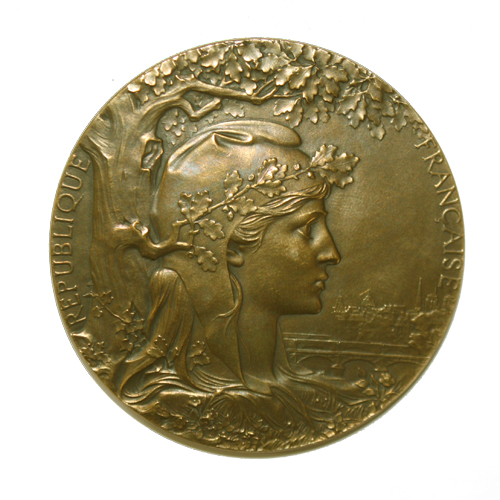 Front of the gold medal won at the Paris Exposition, 1900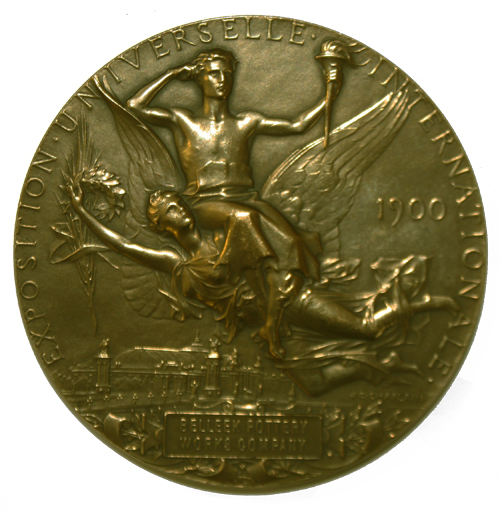 Back of the gold medal won at the Paris Exposition